I have requested to change hairstyle into curly hairstyle since I was in form six, but that time mommy didn't allow me to do that with the reason all the chemical will damage my beautiful hair. Lol!
But since I am now so old, mommy doesn't care about me anymore because she thinks that I can make my own decision. So what she can do is only pay for me. (wtf. Bad daughter I am.)
So finally today I changed my hairstyle. I wanted this type of curl actually.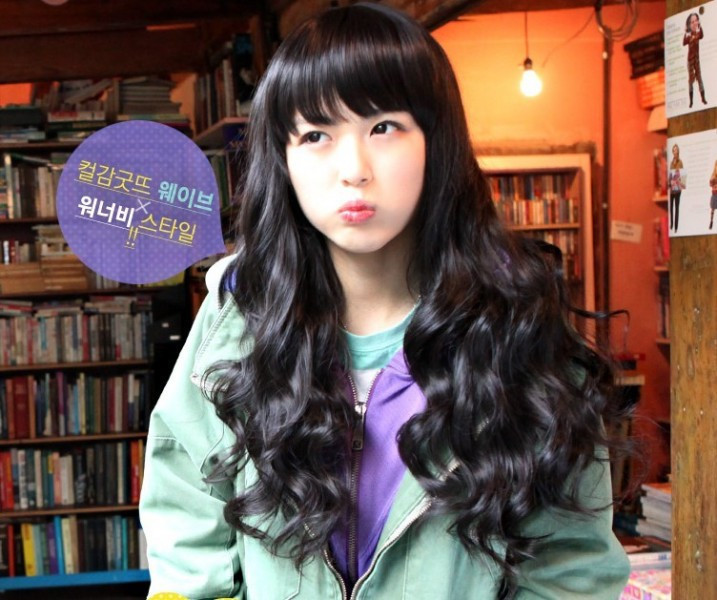 Nice hor! I also think the curl is nice, but this can only be created by using all the tools like iron curler! Just now went to saloon, I said I want to do a permanent hairstyle like above picture. So the hairstyler made for me. Once she did for me already the curl is like after I let go a bun after few hours. The curl is not obvious at all! The hairstyler said the curl can only created by using a iron curler! wtf.
I was like 'what the hell?', but luckily the hairstyler willing to do another one for me. No more big curl on my hair but small curl and I look like auntie right now. wtf.
Right after I curled my hair.
After I bath, after I tied, after I do lots of thing on my hair.
Seriously, the difference is so big lo. I never thought that curling hair in saloon got different ways one. I thought those permanent curl that do in saloon only involve same concept and same method, but actually it is different. Those big curl that most of people want actually need to be done by using extra tools. Seriously I was like omg because after I curled I still have to do extra work if I want to get nicer effect. Aih... but still never mind cause the hairstyler said after I curled, the curl will stay longer than before. =D
This is what I imagine what I will get after the hairdo.
Anyway, at least I don't have to worry about my curl wouldn't last long because this curl is going to make sure my hair gonna become nicer. Lol!
ps: finally I officially got curly hair already.